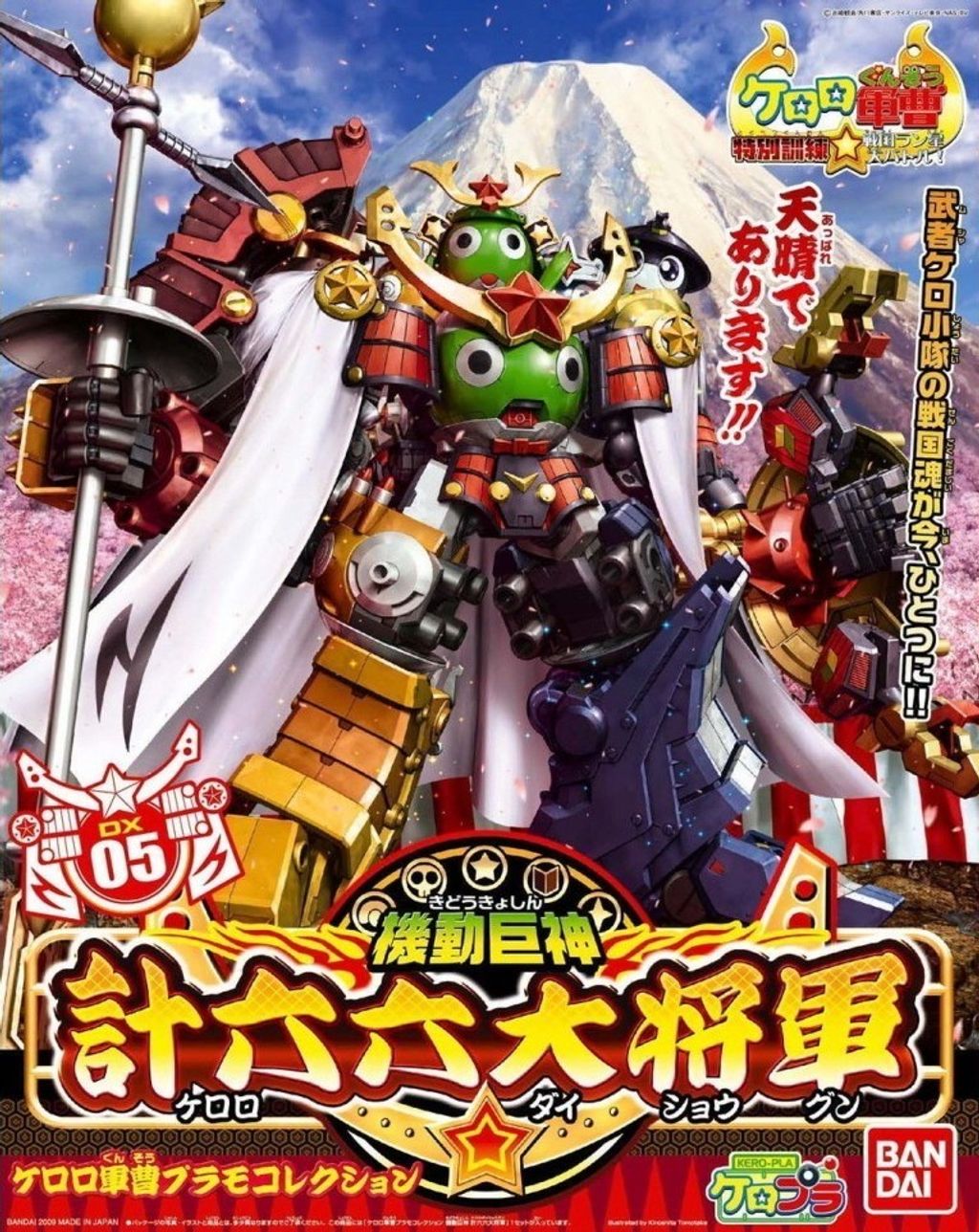 Kidou Kyojin Keroro Daishogun
All five of Bandai's previously-released plastic kits of the Keroro Platoon members with their samurai-style robots are now conveniently gathered in this one humongous box set--but this time, a bonus mantle and a sheet of custom stickers are included!
Musha Keroro, Tamama Ashigaruhei, Kururu Yabui, Giroro Rounin, and Dororo Touryou each come assembled and molded on a single runner; all you need to do is cut it off the sprues and attach the head and armor parts. Each robot is capable of switching between two alternate modes, and they can also combine with one another to form the ultimate Keroro Daishogun! Additional items included in this deluxe box set are a mantle for the combined robot and a sheet of stickers for you to decorate the completed model. Don't miss out!